Project description
Background
Architecture is of central ecological, economic, social and cultural relevance. Over the next 35 years, urban buildings for an additional 2.6 billion people need to be constructed. One of the key objectives of the Cluster of Excellence is to develop a methodology of "Co-Design" based on interdisciplinary research in architecture, structural engineering, systems engineering, robotics, building physics, computer science and social science. The Cluster will make a significant contribution to providing the prerequisites for a high-quality, liveable and sustainable built environment and a digital building culture.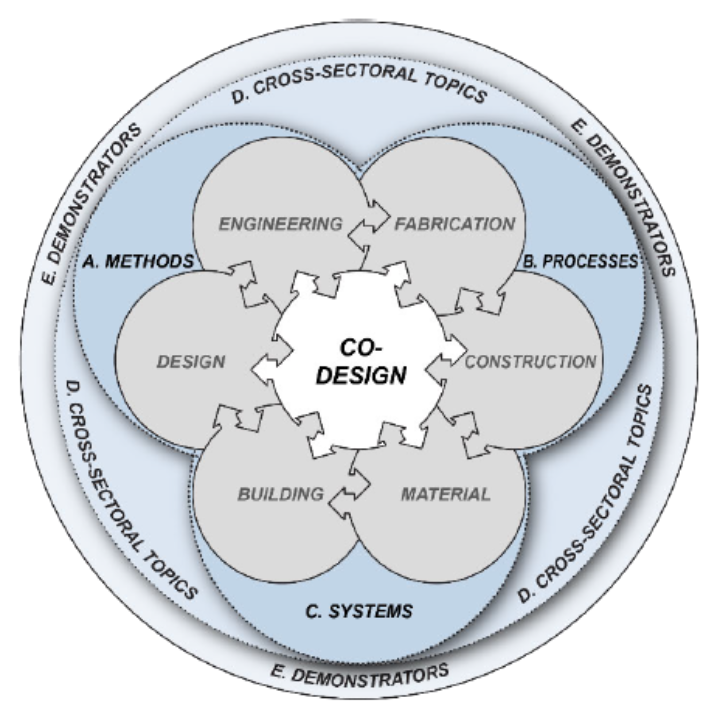 State of the art
The performance of lattice structures made from fiber-reinforced polymers is split up into two different parts. First, the global geometry is analysed using a shell model and afterwards, the fiber strands are modelled with beam elements. In the work of the cluster of excellence, efficient numerical models and solution methods will be derived in order to provide real-time feedback during the design process. The isogeometric approach, linking the disciplines design and analysis through usage of spline-based shape functions provides a huge contribution to "Co-Design".
Project goals
In order to produce a real-time feedback during the design process, alternative assessment of structures are necessary. We will develop alternative measures regarding robustness, redundancy or imperfection sensitivity. Fast iterative solution methods will provide meaningful parameters and visualization to support early design stages. In addition, results from previous simulations will be used as predictors.
Project data
Project title:
Transient Form Finding, Mechanical Modelling and Assessment of Segmented Fibre Composite Shells
(Research project 13 of research network 2)
Funding:
German Research Foundation (DFG), Cluster of Excellence EXC 2120 "Integrative Computational Design and Construction for Architecture (IntCDC)", GEPRIS project number 390831618
Project partner:
Institute of Building Structures and Structural Design (ITKE), University of Stuttgart